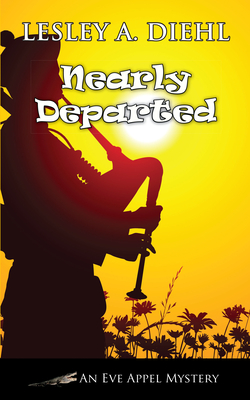 Nearly Departed
Paperback

* Individual store prices may vary.
Description
Tired of sitting surveillance on insurance fraud, apprentice PI Eve Apple Egret gets her first big case, one where the outcome is important and personal. Eve's best friend Madeleine has few relatives, so her Uncle Shamus is special, but someone is determined to kill him and has tried several times. Eve is certain she can identify who is after him, but this time she may have taken on more than even our self-confident Eve can handle. Coping with a growing toddler and a teenager, devoting time to the consignment shop and finding someone who can go undercover in a sexual harassment case all vie for Eve's attention. Eve knows she cannot fail Madeleine. This is more than her favorite uncle's life. His death would mean devastating loss for Madeleine and call into question Eve's commitment as a friend and her ability as a PI.
Camel Press, 9781603818230, 258pp.
Publication Date: November 12, 2019