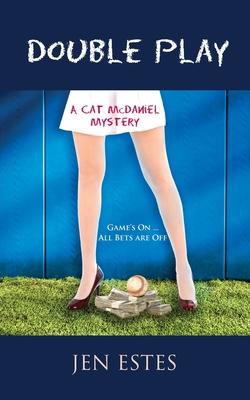 Double Play
Paperback

* Individual store prices may vary.
Description
Team reporter Cat finally has her perfect lineup in Double Play. She's reporting for the playoff-bound Buffalo Soldiers, she's living large in a two-bedroom loft overlooking the Niagara River, and she's sporting a diamond on her ring finger-nowhere as big as a baseball diamond, but big enough for her. Just when Cat seems to be on top of her game, life throws her an off-speed pitch. A screwball clad in a leather jacket and biker boots-also known as her half-brother and full-leech, Quinn-shows up on her doorstep, or more accurately, her balcony. Her fianc , Benji, although shocked to find out he has a future brother-in-law, welcomes the flighty Quinn, little knowing what havoc the man's boozing and betting ways will wreak on their lives. Soon after Quinn moves in, Cat's team's innings become his fat winnings. As the long shots turn into locks and hundreds turn into thousands, Cat's curiosity steps up to the plate. Between the betting lines, she finds greedy gamesters, desperate ballplayers and an enterprising bookie looking to raise the stakes. Sometimes baseball isn't just a game, it's a matter of life or death. Double Play follows Curveball as Book 3 of the Cat McDaniel Mysteries, also known as the Foul Ball series.
Camel Press, 9781603819411, 318pp.
Publication Date: April 1, 2013