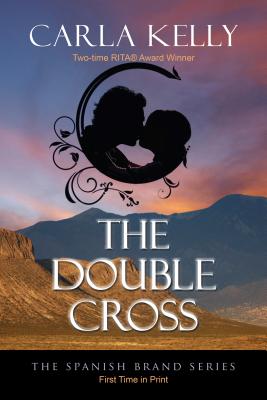 The Double Cross (Spanish Brand #1) (Paperback)
Camel Press, 9781603819459, 222pp.
Publication Date: August 1, 2013
Description
Set against the mountains and high plains of northeastern New Mexico during the decline of Spanish power in the New World, The Double Cross is a story of loss and love regained. A widower, Marco Mondragon lives a predictable life, working as an inspector of livestock brands spending his days among the cattle. Occasional raids by the fierce Comanche Indians interrupt the steady flow of work, but Marco is sensible and always avoids unnecessary risks. Once a year, his work takes him to Santa Fe. In the autumn of 1780, his journey brings more than just business - it brings the prospect of romance and great danger.
Paloma Vega is young and beautiful, but she is being used by cruel relatives. Marco suspects that Paloma's uncle may have stolen a brand from her deceased parents, forcing the pair to contend with many challenges that threaten their safety.
Life becomes less than predictable for Marco Mondragon as he works to change Paloma's fortune while the ever-dangerous Comanches become a more dangerous problem.
About the Author
A well-known veteran of the romance writing field, Carla Kelly is the author of twenty-six novels and three non-fiction works, as well as numerous short stories and articles for various publications. She is the recipient of two RITA Awards from Romance Writers of America for Best Regency of the Year; two Spur Awards from Western Writers of America; a Whitney Award for Best Romance Fiction, 2011; and a Lifetime Achievement Award from Romantic Times. Carla's interest in historical fiction is a byproduct of her lifelong interest in history. She has a BA in Latin American History from Brigham Young University and an MA in Indian Wars History from University of Louisiana-Monroe. She's held a variety of jobs, including public relations work for major hospitals and hospices, feature writer and columnist for a North Dakota daily newspaper, and ranger in the National Park Service (her favorite job) at Fort Laramie National Historic Site and Fort Union Trading Post National Historic Site. She has worked for the North Dakota Historical Society as a contract researcher. Interest in the Napoleonic Wars at sea led to a recent series of novels about the British Channel Fleet during that conflict. Of late, Carla has written two novels set in southeast Wyoming in 1910 that focus on her Mormon background and her interest in ranching. You can find Carla on the Web at: www.CarlaKellyAuthor.com.
Advertisement