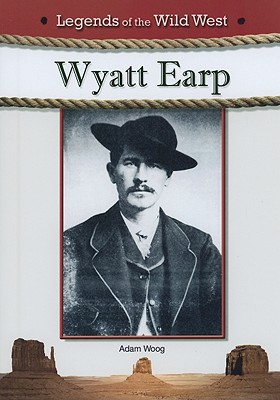 Wyatt Earp (Legends of the Wild West) (Library Binding)
Chelsea House Publications, 9781604135978, 110pp.
Publication Date: February 1, 2010
* Individual store prices may vary.
Description
Wyatt Earp remains one of the Old West's most iconic figuresOCoperhaps the most famous lawman who ever lived. He has become the ultimate symbol of the stern, righteous, brave, and principled deputy. Over the years, countless books, articles, movies, television shows, andaWeb sites have burnished this image. Yet, Earp was only a lawman for a total of about six of his 80 years. Among the many other occupations he tried in his long life were gambling, saloon-keeping, mining, racehorse ownership, and real estate speculation. Nor was he always on the right side of the law; there is strong evidence to show that Earp was sometimes involved in slightly less-than-legal activities. Nonetheless, it is as a lawman that Earp is remembered. Discover the man behind the deputy star who was made into a legend after one 30-second gun battleOCothe famous shootout at the O.K. Corral.
or
Not Currently Available for Direct Purchase