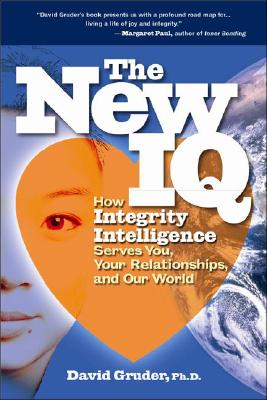 The New IQ (Paperback)
Elite Books, 9781604150131, 308pp.
Publication Date: February 1, 2008
* Individual store prices may vary.
or
Not Currently Available for Direct Purchase
Description
At the beginning of the 21st Century we find ourselves dizzy with resources for conscious evolution. But how do we make sense of all the techniques and traditions? Where do we begin, and what takes top priority? In The New IQ, David Gruder provides a practical roadmap for personal growth that allows readers to move forward with informed integrity.By reviewing the wealth of psychological and spiritual wisdom from across history and culture, secular and sacred aspects of human experience, Gruder identifies the three core human drives: for authentic self-expression, connection with others, and to make a positive difference in the world. Providing more than just a compendious survey, he also streamlines this breadth of information in to a user-friendly version of the personal development process, helping readers to identify which methods are best for them at each stage of their own work.The teachings and techniques are all out there.but not until now have they been organized and reframed for the contemporary seeker.
About the Author
Author David Gruder, Ph.D., is Executive Director of Willingness Works' (http: //www.willingness.com) in Del Mar, California, though which he lectures, trains, and consults worldwide in his specialty of Integrity Development. For nearly three decades, Dr. Gruder has facilitated integrity enhancement for entities ranging from American Express, to the U.C. San Diego Medical School, to instructing ambassadors and other delegates of the World Trade Organization et al. while concurrently maintaining a waiting-list private psychotherapy practice from 1980 until 2000. In addition to producing over a dozen training manuals and 70+ CD's, his first book, Sensible Self-Help, won two book awards, including Colliers 1997 Mental Health Book of the Year.
Advertisement