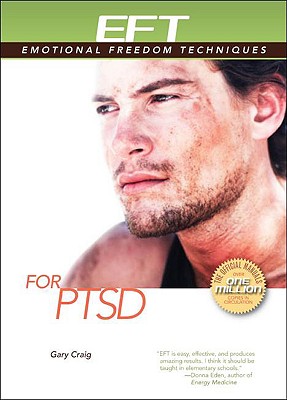 EFT for PTSD: (Post-Traumatic Stress Disorder) (Paperback)
(Post-Traumatic Stress Disorder)
Energy Psychology Press, 9781604150407, 290pp.
Publication Date: February 1, 2009
* Individual store prices may vary.
or
Not Currently Available for Direct Purchase
Description
Post-traumatic Stress Disorder (PTSD) is a terrible burden to bear. It not only affects people psychologically, robbing them of peace of mind and inner tranquility; it damages them physically. Traumatic stress can result from negative emotional experiences during childhood. It can also arise in adults as a result of war, assault, or similarly traumatic experiences. Some of the symptoms of PTSD are: . Insomnia. Digestive disorders. Flashbacks and nightmares. Irritability, jumpiness, being easily triggered by events. Rage, grief and guilt. Anxiety, panic attacks, depression. Feeling isolated and unsafeIf you or someone you know has these symptoms, EFT can help. In scientific studies of war veterans and other traumatized groups, EFT has been shown to reduce or eliminate PTSD, sometimes in just a few short sessions. Not only do PTSD sufferers experience immediate relief, but the positive results extend long after treatment. This manual is a lifeline for those suffering from PTSD and their families. It also contains special sections that gather together the experience of many physicians, psychotherapists, social workers and coaches who have used EFT.
About the Author
Gary Craig has been deeply interested in personal improvement through psychology from an early age. He is the originator of Emotional Freedom Techniques (EFT). Gary is a Stanford engineering graduate, a Certified Master Practitioner of Neuro Linguistic Programming, and trained in other forms of Energy Psychology.
Advertisement