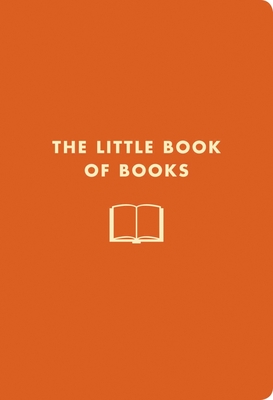 The Little Book of Books (Paperback)
Cider Mill Press, 9781604332858, 128pp.
Publication Date: November 20, 2012
* Individual store prices may vary.
Description
Bestselling author Jennifer Worick has put together an entertaining pocket-sized collection of book-related quotes, facts, and lists. From "Children's Classics Fit for Adults" to "Scary Reads," any reader will find something new to explore or revisit. This purse-size, leather-bound "little book" is a perfect companion for trips to the bookstore or library.

Bestselling author Jennifer Worick loves books. And she loves lists. If you love books and love lists, you will adore this purse-sized collection of top 10 lists in various genres and offbeat categories that you will want to have handy whenever you visit a bookstore or library. This little boon of books is packed with quotes about classic titles and reading, book trivia, space for your own book notes, and dozens of lists, including:
10 Books from Home School You Should Revisit
Love Hurts
Dystopian Reads
Guilty Pleasures
The Sporting Life
Short Stories
Tragic-Comic Reads
About the Author
Jennifer Worick is the co-author of the New York Times bestseller, The Worst-Case Scenario Survival Handbook: Dating & Sex and The Worst-Case Scenario Survival Handbook: College. In addition, she has co-authored or written more than 20 hilarious and helpful books, including Simple Gifts, Beyond the Family Tree, The Prairie Girl's Guide to Life, Backcountry Betty, The Action Heroine's Handbook, and Nancy Drew's Guide to Life. Jennifer writes a humor blog (thingsiwanttopunchintheface.blogspot.com), is an accomplished public speaker, teaches publishing workshops, assists companies and individuals with social media strategy, and is an all-around crafty gal.
or
Not Currently Available for Direct Purchase