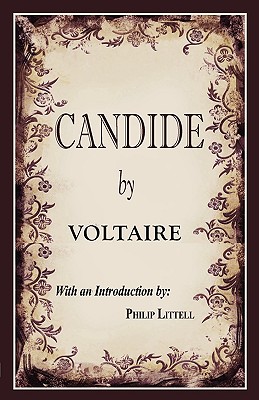 Candide (Paperback)
Tark Classic Fiction, 9781604503524, 132pp.
Publication Date: February 2, 2009
Other Editions of This Title:
Paperback (1/1/1918)
Paperback (11/15/2014)
Paperback (7/1/2013)
Paperback (8/31/2019)
Paperback (1/27/2010)
Paperback (5/8/2015)
Paperback (5/20/2011)
Paperback (7/13/2019)
Paperback (5/27/2010)
Paperback (9/23/2018)
Paperback (5/28/2010)
Paperback (10/15/2018)
Paperback (10/10/2015)
Paperback (4/19/2019)
Paperback (7/12/2015)
Paperback (10/13/2018)
Paperback (8/14/2015)
Paperback (5/29/2010)
* Individual store prices may vary.
Description
Candide, or Optimism (1759) written by Voltaire, the shining star of the French Enlightenment, is a biting, hilarious and frequently outrageous satire that pokes philosophical fun at -- of all things -- the doctrine of optimism.
Candide is a nave youth stubbornly adhering to the notion that "all is for the best in this, the best of all possible worlds," despite being cast into a flood of misfortunes and picaresque misadventures that take him around the world.
Whether Candide and optimism itself emerges unscathed in the end, hinges upon his own deceptively simple words: "let us cultivate our garden.