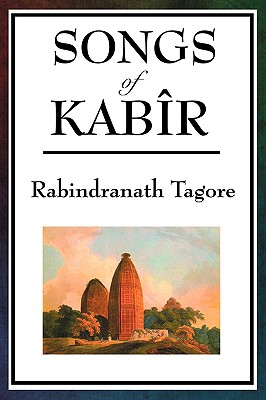 Songs of Kabir
Paperback

* Individual store prices may vary.
Other Editions of This Title:
Paperback (1/1/2002)
Paperback (9/3/2009)
Paperback (11/1/2019)
Paperback (8/3/2011)
Paperback (4/27/2013)
Paperback (7/14/2018)
Hardcover (9/22/2009)
Paperback (10/13/2018)
Paperback (7/16/2020)
Hardcover (7/28/2020)
Hardcover (10/26/2018)
Paperback (11/10/2018)
Paperback (10/26/2018)
Paperback (10/14/2018)
Paperback (10/9/2012)
Paperback (10/11/2018)
Hardcover (10/14/2018)
Description
The poet Kab r is one of the most interesting personalities in the history of Indian mysticism. A great religious reformer, the founder of a sect to which nearly a million northern Hindus still belong, it is yet supremely as a mystical poet that Kab r lives for us. A beautiful legend tells us that after his death his Mohammedan and Hindu disciples disputed the possession of his body; which the Mohammedans wished to bury, the Hindus to burn. As they argued together, Kab r appeared before them, and told them to lift the shroud and look at that which lay beneath. They did so, and found in the place of the corpse a heap of flowers; half of which were buried by the Mohammedans at Maghar, and half carried by the Hindus to the holy city of Benares to be burned.
A & D Publishing, 9781604594591, 56pp.
Publication Date: August 17, 2008