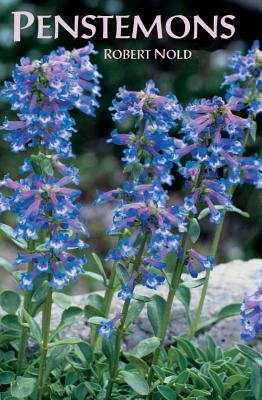 Penstemons (Paperback)
Timber Press, 9781604692242, 308pp.
Publication Date: July 16, 2010
* Individual store prices may vary.
Description
With some 270 species, Penstemon is the largest genus endemic to North America, with examples to be found in every state in the continental U.S.

This book is only available through print on demand. All interior art is black and white. 
About the Author
Robert Nold is a regular writer for the rocky Mountain Chapter of the North American Rock Garden Society and the Colorado Gardener. His articles have appeared in The American Gardener and Horticulture, and he was a contributor to the 2004 revision of The American Horticultural Society's A–Z Encyclopedia of Garden Plants. He is the author of two award-winning Timber Press books: Penstemons and Columbines.
Praise For Penstemons…
"The only book I know that gives up–to–date information about this genus of about 250 species of very desirable, dependable flowering plants.. . . . It's the perfect book to give someone if you are trying to stimulate interest in perrenial gardening." —The Washington Post

"Nold's enthusiasm for penstemons is so strong that the reader will be tempted to try these plants in the rock garden, perennial border, native plant area or in containers." —National Gardener

"Nold's dual perspectives, botany and horticulture, have merged into a beautifully written book about a genus he clearly loves, Penstemon." —American Gardener

"Usefully illustrated with wonderful botanical watercolours and with photographs which show the plants in their natural (and often unlikely) conditions." —Gardens Illustrated

"The book will be of great value to any student of the genus, botanical or horticultural, and essential for any botanical or horticultural library." —Choice

"The style is humorous and readable. . . . beautiful watercolors as well as many pages of color photographs. . . . this is a great book to take road-botanizing at penstemon bloom time." —Rock Garden Quarterly

"If you are a frustrated, wanna-be penstemon gardener, be sure to read this book." —WaterWise

"The author's enthusiasm for penstemons is so persuasive that the reader will surely be tempted to experiment with a broader range of these versatile plants in the perennial border or in the rock garden." —Biology Digest

"You will find plenty of good, accessible information here, with a glossary to explain some of those scary technical words. Most importantly, Nold's enthusiasm for penstemons is contagious and I think will encourage any reader to try growing them." —Manchester (CT) Journal Inquirer

"This book stands out from many other horticultural works due to the clarity of its style and the balance of its perspective." —Plant Science Bulletin