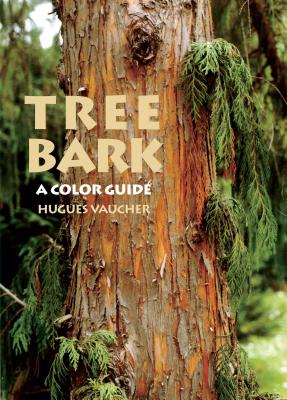 Tree Bark (Paperback)
A Color Guide
Timber Press, 9781604692488, 260pp.
Publication Date: September 17, 2010
* Individual store prices may vary.
Description
How often do we overlook bark, a frequently beautiful and always important part of the plant, focusing instead on leaves, flowers, and the shape of the trunk and branches? Hugues Vaucher, a Swiss watchmaker with a lifelong fondness for trees and an eye for detail, illustrates the rich variety of colors, patterns, and textures of bark with more than 550 photographs in Tree Bark: A Color Guide. Originally published in French and German in the early 1990s, this new Timber Press edition has been improved and expanded to include more than 440 species and varieties of trees from around the world.

This book is only available through print on demand. All interior art is black and white. 
About the Author
Hugues Vaucher has written several previous books on bark and trees and contributes regularly to the journal of the Swiss Dendrological Society. His bark photographs have been exhibited at botanical gardens in Switzerland and France, and some of his bark photographs are part of the permanent display at Le Musée Neuhaus, Bienne, Switzerland.
Praise For Tree Bark: A Color Guide…
"Definitely barking up the right tree in Hugues Vaucher, who identifies the rich variety of colors, patterns and textures to be found in Tree Bark: A Color Guide." —Publishers Weekly

"This book shows how interesting tree bark can be with its wide variety in color, texture and patterns when observed carefully." —National Gardener

"An excellent choice for professionals and general readers interested in woody plants and of particular interest to photographers and artists; a must for academic libraries with extensive botanical, horticultural, and gardening collections; and very desirable for any library." —Choice

"Can add a new dimension of enjoyment to your garden" —Avant Gardener

"You will gain a new appreciation for tree trunks." —Lynchburg News and Advance

"All professional arborists should have this book in their libraries. . . . It is a very fine and interesting volume and well worth having. The author has rendered a great service to all who love trees." —Gardening Newsletter

"Visually exciting." —Trenton Times

"One-of-a-kind guide. . . . thoroughly interesting." —Suite101.com

"A one-of-a-kind guide featuring over 440 tree species and varieties with around 500 stunning color photos." —Bella Online

"Of unusual interest, this beautiful book features color photos and line drawings of bark forms that, according to the author, are as individual to each tree as fingerprints are to humans." —California Garden

"A very fine and interesting volume and well worth having." —Gardening Newsletter

"Timber Press lives up to its arborescent name in producing its second superb book on bark." —Taxon