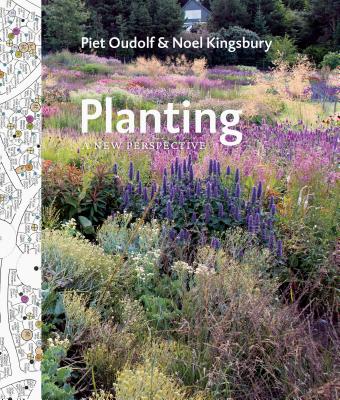 Planting (Hardcover)
A New Perspective
Timber Press, 9781604693706, 280pp.
Publication Date: April 9, 2013
* Individual store prices may vary.
Description
Planting: A New Perspective is an essential resource for designers and gardeners looking to create plant-rich, beautiful gardens that support biodiversity and nourish the human spirit. An intimate knowledge of plants is essential to the success of modern landscape design, and Planting makes Oudolf's considerable understanding of plant ecology and performance accessible, explaining how plants behave in different situations, what goes on underground, and which species make good neighbors. Extensive plant charts and planting plans will help you choose plants for their structure, color, and texture as well as the way they perform in the landscape. A detailed directory with details like each plant's life expectancy, the persistence of its seedheads, its tendency to spread, and propensity to self-seed, this book is a beautiful and invaluable resource.
 
About the Author
Noel Kingsbury is a researcher, writer, and teacher. A gardener since childhood, he has run a nursery, designed gardens and public spaces, and done doctoral research at the University of Sheffield's Department of Landscape on the ecology of ornamental perennials. He lives and gardens in the Welsh Borders near Hay-on-Wye.
Piet Oudolf is among the world's most innovative garden designers and a leading exponent of naturalistic planting, a style that takes inspiration from nature but employs artistic skill in creating planting schemes. Oudolf's extensive work over 30 years of practice includes public and private gardens all over the world. He is best known for his work on the High Line and Battery Park in New York, the Lurie Garden in Chicago's Millennium Park, and Potters Fields in London.
Praise For Planting: A New Perspective…
"Indispensable. . . . an impassioned plea for packing beds tightly, interlacing species lightly, choosing plants that survive multiple stresses, [and] letting seed heads stand through winter." —The New York Times Book Review

 "Luscious photographs and meticulous explanations of techniques and methods make this an essential reference guide and constant source of inspiration." —Booklist

"In Planting: A New Perspective (Timber Press), written with fellow landscape architect Noel Kingsbury, Piet Oudolf details for the first time the specific ingredients that go into his horticultural alchemy, and even includes original plans and plant charts." —Elle Décor

"This is a thoughtful, insightful guide that deserves serious consideration." —Library Journal

"It treads a well-pitched line in providing gritty information to the professional and the amateur alike…  It is fascinating to see this pinnacle of public naturalistic planting explained and contextualized." —The Guardian

"No one does ecology-based plant harmonies better than these two, and it's just so sweepingly, stunningly beautiful…A fascinating and technical exposition of how Piet has changed the way plants are used." —The Telegraph

"In Planting: A New Perspective, Oudolf and Kingsbury detail what it takes to design, plant, and maintain the new nature-like landscapes. This is a how-to book that will leave you with the information, courage, and enthusiasm to approach your own landscape in a new way…The authors leave no doubt about the importance of natural beauty to human life, and they show how to reproduce aspects of it successfully." —Landscape Architecture Magazine

"A fascinating insight into Piet Oudolf's approach to design." —Gardens Illustrated

"Features groundbreaking design principles that can be applied to the home garden." —Garden Design

"For anyone who wants to emulate and understand what is happening in [the High Line's] naturalistic designs." —Highlands Current

"The book includes an extensive plant directory, which covers detailed information about each plant mentioned in the book; from the plant measurements, flowering season and spreading ability to the foliage architecture (plus lots more). It is a great guide for anyone wishing to try out the style Piet Oudolf uses in his magnificent gardens." —The English Garden

"A wonderful primer for the home garden." —Chicago Tribune

"No one does ecology-based plant harmonies better than these two, and it's just so sweepingly, stunningly beautiful." —Pacific Northwest Magazine