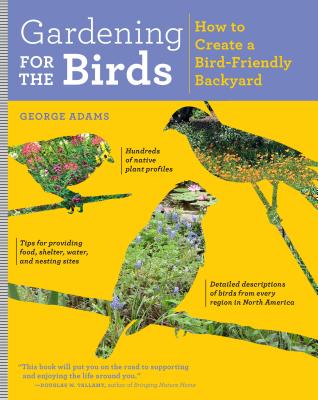 Gardening for the Birds (Paperback)
How to Create a Bird-Friendly Backyard
Timber Press (OR), 9781604694093, 444pp.
Publication Date: July 2, 2013
* Individual store prices may vary.
Description
"An engaging and inspiring comprehensive guide." --Booklist

"A great benefit of creating a bird-friendly landscape is enjoying your garden while watching a bluebird dropping in for a worm in a freshly dug patch, a phoebe snapping at insects, or a hummingbird probing nectar-rich flowers while robins sing in the trees." With the right native plants, arranged to mimic natural ecosystems, you will provide birds with food, water, shelter, and nesting places. Instead of just visiting your garden to snack, birds will call it home George Adams offers close-up profiles of birds from across all regions of North America to teach you their nesting, breeding, and feeding habits along with guidance for regional plant selection and garden design.