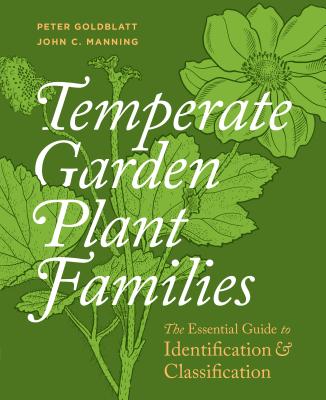 Temperate Garden Plant Families (Hardcover)
The Essential Guide to Identification and Classification
Timber Press, 9781604694987, 296pp.
Publication Date: May 28, 2019
* Individual store prices may vary.
Description
Learn how to identify the most important temperate plant families

Based on the most up-to-date research, Temperate Garden Plant Families spans the spectrum from Acanthaceae (the acanthus family) to Zingiberaceae (the ginger family), and reflects the current scientific consensus about the family status of the most popular garden genera. Introductory information includes an overview of family classification, plant nomenclature, and plant morphology. The comprehensive A–Z of plants includes profiles that include information on the number of species and genera, plant form, flowers, fruit, and a short description. Each profile is illustrated with color photographs and botanical illustrations. Botanists, horticulturists, gardeners, and students will all welcome this authoritative yet accessible reference.
About the Author
Peter Goldblatt is a leading expert on the iris family, having spent his life studying its taxonomy and evolution. Author of many scientific papers and books, he is coauthor with John Manning of The Color Encyclopedia of Cape Bulbsand The Iris Family.
John C. Manning is senior specialist scientist at the South African National Biodiversity Institute. An expert on the iris and hyacinth families, he has collaborated extensively with Peter Goldblatt on the study of the South African flora and is the author of several wildflower guides for the region.
Praise For Temperate Garden Plant Families: The Essential Guide to Identification and Classification…
"A great resource for gardeners wishing to expand their botanical knowledge. It combines clear writing with full color images to show readers how to identify plant families for the growing of select species in the garden." —The English Garden

"Horticulturists, professional designers, and committed home gardeners should not be without this book." —Garden Design Online

"A strong new publication sure to be useful to many." —Plant Talk - Inside The New York Botanical Garden

"The excellent glossary, references, and index make navigation easy and add to the book's educational value... Broadly useful for anyone interested in temperate zone plants … Highly recommended." —Choice

"Here, for the uninitiated is a clear and concise explanation of how plant nomenclature works, followed by a comprehensive A-Z of plant families… This is a book to dip into, to enrich your plant knowledge and widen your horizons." —Professional Gardener