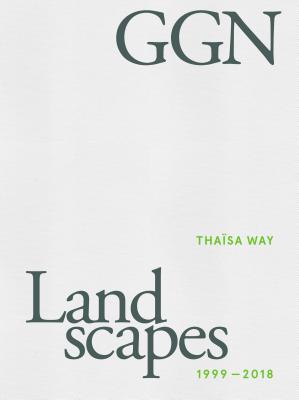 GGN (Hardcover)
Landscapes 1999-2018
Timber Press, 9781604698237, 296pp.
Publication Date: November 27, 2018
* Individual store prices may vary.
Description
American Society of Landscape Architects Best Book of 2018

Gustafson Guthrie Nichol (GGN) is a landscape architecture firm based in Seattle, Washington. GGN was founded in 1999 by Jennifer Guthrie, Shannon Nichol, and Kathryn Gustafson, and it is world-renowned for designing high-use landscapes in complex, urban contexts. GGN: Landscapes 1999-2018 is the first book devoted to their ground-breaking work. It surveys some of their most important achievements including the Bill & Melinda Gates Foundation Campus in Seattle, Washington; the National Museum of African American History and Culture in Washington, DC; the Lurie Garden at Millennium Park in Chicago, Illinois; and the Venice Biennale in Italy. Packed with practical design lessons and inspiration, this is a must-have resource for design students and professionals, and fans of beautifully designed public spaces.
About the Author
Thaisa Way ASLA, FAAR, MArch UVa, PhD is an urban landscape historian teaching and researching history, theory, and design in the Department of Landscape Architecture at the University of Washington. She is the author of Unbounded Practices: Women, Landscape Architecture, and Early Twentieth Century Design; From Modern Space to Urban Ecological Design: the Landscape Architecture of Richard Haag; and Landscape Architect A.E. Bye: Sculpting the Earth.
Jennifer Guthrie is a founding partner of GGN and a Fellow of the American Society of Landscape Architects. Her work ranges broadly, encompassing urban districts of green streets and mixed-use housing, public squares, rooftop gardens, urban farms, and cultural institutions. Guthrie's clients have included the Smithsonian Institution, the Nu Skin Corporation, and the Department of State, as well as major universities and developers, and her work has received numerous national and regional awards from ASLA and AIA. She is president of the Landscape Architectural Foundation Board and serves on the CEO Roundtable.
Kathryn Gustafson brings over 30 years of experience to her work at GGN and Gustafson Porter + Bowman in London. Her clients include the Smithsonian's National Museum of African American History and Culture in Washington, DC, Cultuurpark Westergasfabriek in Amsterdam, Seattle City Hall Plaza, Robert and Arlene Kogod Courtyard at the Smithsonian American Art Museum and National Portrait Gallery in Washington, DC, and the Diana, Princess of Wales Memorial Fountain in London. Gustafson lectures throughout the world and is an honorary fellow of the Royal Institute of British Architecture, a medalist of the French Academy of Architecture, and a fellow of the American Society of Landscape Architects. She is the recipient of the Arnold W. Brunner Memorial Prize in Architecture, the Obayashi Prize, the ASLA Design Medal, the Chrysler Design Award, and London's Jane Drew Prize.
Shannon Nichol is a founding partner of GGN. Her designs, including Millennium Park's Lurie Garden, the Bill & Melinda Gates Foundation Campus, and Boston's North End Parks, are widely recognized for being deeply embedded in their neighborhoods and natural contexts. Nichol is a Fellow of the American Society of Landscape Architects and an honorary member of the American Institute of Architects. She lectures internationally, frequently juries for design awards, and serves on advisory committees for universities and non-profits.
Rodrigo Abela is the principal in charge of GGN's Washington, DC office. His award-winning work is recognized for its striking clarity in form, materials, and purpose. Abela holds a BS in engineering from Cornell University and a Master of Architecture and a Master of Landscape Architecture from the University of Virginia.
Praise For GGN: Landscapes 1999-2018…
"Offers real insights into the design process." —American Society of Landscape Architects

"A beautifully illustrated retrospective." —Landscape Architecture Magazine

"The book sets a new standard for landscape architecture monographs. . . . With GGN, Way and GGN have constructed a monograph better suited for backpacks than coffee tables." —The Dirt