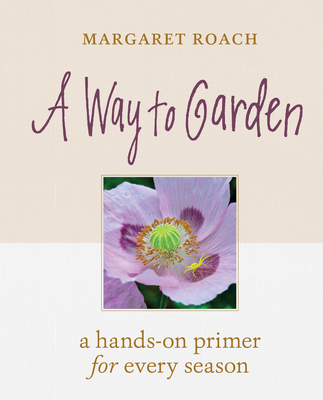 A Way to Garden (Hardcover)
A Hands-On Primer for Every Season
Timber Press, 9781604698770, 320pp.
Publication Date: April 30, 2019
* Individual store prices may vary.
Description
For Margaret Roach gardening is more than a hobby, it's a calling. Her unique approach, which she refers to as "horticultural how-to and woo-hoo," is a blend of vital information to memorize (like how to plant a bulb) and intuitive steps you must simply feel and surrender to. For more than twenty years, Roach has shared her deep garden knowledge, first at Martha Stewart Living and now on her popular website and podcast. Now, with A Way to Garden, she explores how she and her way of gardening have changed over the years. Following the life cycle of the garden, Roach shares helpful advice on seasonal gardening, ornamental plants, vegetable gardening, design, and organic practices. She also challenges gardeners to think beyond garden borders to consider the ways gardening can enrich the world.
About the Author
Margaret Roach, one of America's best-known garden writers, creates awaytogarden.com and the public radio show by the same name, which has been called a "top-5 garden podcast" by The Guardian and is the winner of multiple Garden Writers of America medals. She was the first garden editor of Martha Stewart Living magazine where she also co-hosted a weekly call-in radio show for several years. She lives in rural New York State, and her garden has been open for Garden Conservancy Open Days for more than 20 years.
Praise For A Way to Garden: A Hands-On Primer for Every Season…
"Unquestionably brilliant! I am so impressed with the wisdom of Margaret Roach's experience and the things she writes about that most garden books ignore." —Deborah Madison, author of Vegetable Literacy and The New Vegetarian Cooking for Everyone

"Margaret has an intimate grasp of her subject, along with an appreciation of the microcosm of life within the spaces we garden. Her sparkling wit makes her a joy to read." —Fergus Garrett, Head Gardener at Great Dixter House and Gardens

"For more than two decades, A Way to Garden has provided a friendly invitation to the garden. As real, gritty, and funny as the first time around, this blueprint of how to garden, why we garden, the joys of gardening, is a prerequisite to lifting a spade." —Dan Hinkley, author of The Explorer's Garden

"Margaret is the knowledgeable, encouraging, and often humorous best friend we all need when we grow a garden. We get to peer over her shoulder as she sows every seed, plants every shrub, harvests every tomato." —Niki Jabbour, food gardening author, writer, and radio host

"Her voracious curiosity has kept Margaret on the leading edge. This updated classic distills decades of learning from one of gardening's keenest minds. It is delightfully free of ideology but brimming with ideas and inspirations." —Thomas Rainer, author of Planting in a Post-Wild World; principal of Phyto Studio