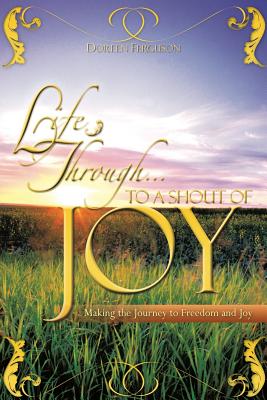 Life Through . to a Shout of Joy (Paperback)
Xulon Press, 9781604770452, 208pp.
Publication Date: September 8, 2007
* Individual store prices may vary.
Description
The Way out of emotional weariness The Truth that brings triumph over tears The Life you can live through . to a shout of joy Whether you're hurting, hopeless or riding an emotional roller-coaster, there is someone you desperately need to meet. If you despair of experiencing for yourself the abiding joy and peace promised in Jesus Christ, you need to become more intimately acquainted with Him. In this true life story, author, speaker and teacher Doreen Ferguson shares a wealth of scripture and hard-won insights to victory that include: * Receiving the promise of joy * Discovering how God sees you * Counteracting Satan's lies with God's truth * Taking wayward thoughts captive * Walking steady in your mind and emotions Doreen will help you navigate out of the abyss of darkness, depression and despair into the love-filled light of peace, power and joy. "I know that God will use the words on these pages to transform your life if you will open your heart and mind to the Lord." Pastor Craig M. Moore, First Assembly of God Christian Center, St. Cloud, MN "The power of God to heal and set free from the binding lies of the enemy is beautifully portrayed." Rev. Nancy Stow, President, Servanthood Ministries Doreen Ferguson is an anointed minister, Christian author, speaker, and founder of Life in Freedom Ministries. She has been teaching the Word of God for many years and has a deep passion to see others set free from the lies of the enemy that keep them bound in emotional, physical and spiritual chains. Doreen and her husband, Michael, have three sons and live in Minnesota.