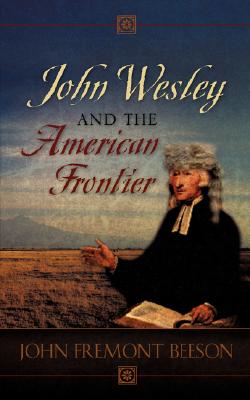 John Wesley and the American Frontier
Paperback

* Individual store prices may vary.
Description
This book seeks to understand John Wesley's theology, which when put into practice, gave birth to a great evangelical revival in the English-speaking world of the eighteenth century. On the American Frontier in the late eighteenth century and early nineteenth century, Wesley's theology underwent some significant changes. These changes were in key areas of Wesley's theology: the doctrines of Grace, Christian perfection, and his theology of worship and sacraments. There have always been those who seek church renewal through a return of the 'ole time religion' (the religion of the frontier). This book suggests that we in the twenty-first century need to go back further than the American frontier in our search for church renewal, back to Wesley's theology, unfiltered through the frontier. Dr. Beeson is retired after forty-four years as a United Methodist pastor and District Superintendent in the Western New York Conference. In retirement he has had time to write this book, which has been in the back of his mind for years. He has been a Chaplin in the Army Reserve with the final rank of captain, executive secretary of the Genesee County Council of Churches, mayor of the village of Barker, N.Y. and theology professor in Burundi, Africa. He has written two other books: They Gathered at the Cross 1967 and Deep Pools 1978; a study guide for laity, Theology 101 and a course of study for pastors in Burundi. Dr. Beeson and his wife, Eva, have three grown children and several grandchildren all of whom they are very proud.
Xulon Press, 9781604771664, 209pp.
Publication Date: November 1, 2007