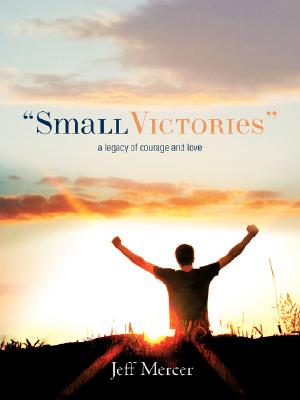 Small Victories (Paperback)
Xulon Press, 9781604772630, 268pp.
Publication Date: November 6, 2007
* Individual store prices may vary.
Description
Jeff Mercer is above all a husband, father, educator and coach. He is also the author of a best selling baseball instructional book, "You Can Teach Hitting." A gifted storyteller, Jeff has the ability to bring words and emotions to life as he shares this story of his terminally ill son. He is prepared to take you on a journey destined to make you laugh, cry, and rejoice in God's glory. At seventeen years of age Daniel Patrick Mercer transitioned from a star athlete and honor student to a terminally ill cancer patient. This spellbinding saga of courage, selflessness, and faith will leave you eternally grateful for the "Small Victories" which bless your daily life. The true paradox in the death of a child lies in the rebirth of those touched by the story; and while Daniel's passage was set in a sea of despair, he will provide a beacon of hope for all who come to know him. Through the eyes of a father, family, and community you are invited to follow every heart wrenching twist and turn in this extraordinary voyage. A litany of incredibly compelling lessons will be shared, and they include: The heart of a servant ?A brother's love and sacrifice ?Maintaining your life and career in the face of crisis ?There's no song in my heart.sing anyway ?Leaving a legacy The most intimate moments of Daniel's fight for life have been captured in a way sure to touch your heart. We invite you to join the legions of supporters who have come to love and admire this young man.