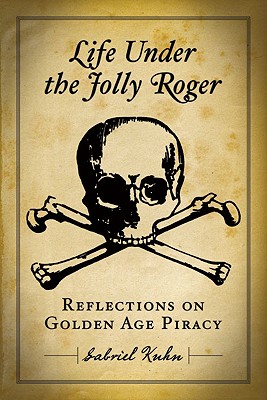 Life Under the Jolly Roger (Paperback)
Reflections on Golden Age Piracy
PM Press, 9781604860528, 272pp.
Publication Date: January 1, 2010
* Individual store prices may vary.
Description
Dissecting the conflicting views of the golden age of pirates—as romanticized villains on one hand and genuine social rebels on the other—this fascinating chronicle explores the political and cultural significance of these nomadic outlaws by examining a wide range of ethnographical, sociological, and philosophical standards. The meanings of race, gender, sexuality, and disability in pirate communities are analyzed and contextualized, as are the pirates' forms of organization, economy, and ethics. Going beyond simple swashbuckling adventures, the examination also discusses the pirates' self-organization, the internal make-up of the crews, and their early-1700s philosophies—all of which help explain who they were and what they truly wanted. Asserting that pirates came in all shapes, sexes, and sizes, this engaging study ultimately portrays pirates not just as mere thieves and killers but as radical activists with their own society and moral code fighting against an empire.
About the Author
Gabriel Kuhn is the author of "Sober Living for the Revolution: Hardcore Punk, Straight Edge, and Radical Politics" and "Women Pirates and the Politics of the Jolly Roger."
Praise For Life Under the Jolly Roger: Reflections on Golden Age Piracy…
"Brings the golden age of piracy to life and shows us the link to contemporary radical politics . . . A well-reasoned analysis of their legacy." —Luis A. Fernandez, author, Policing Dissent
"If you want to understand why [piracy] happens and what it really means, this is the book to start with. While modern-day robber barons give pirating a bad name, this important book restores the balance through a lively and provocative narrative. Definitely one to read." —Randall Amster, professor of peace studies, Prescott College
"In addition to history, Gabriel Kuhn's radical piratology brings philosophy, ethnography, and cultural studies to the stark question of the time: which were the criminals—bankers and brokers or sailors and slaves? By so doing he supplies us with another case where the history isn't dead, it's not even past!" —Peter Linebaugh, author, The London Hanged, and coauthor, The Many-Headed Hydra
"Kuhn has written a tract pointing the way for tomorrow's revolutionaries. He subscribes to the romantic notion that pirates can somehow provide inspiration for present-day radicals and offer organizational models for attacking oppression." —Choice
"It is an extremely engrossing work that anyone with an interest in this era of history will be rewarded for reading." —www.CitizenPartridge.wordpress.com (September 2011)
"If you're someone whose knowledge of pirates stops with Errol Flynn and Jack Sparrow but you wanted to learn more, Life Under the Jolly Roger will be just the grog you're thirsting for." —The Tiger Manifesto, oldalexius.wordpress.com