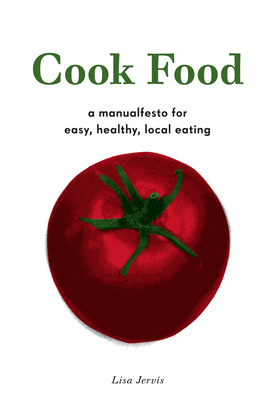 Cook Food: A Manualfesto for Easy, Healthy, Local Eating (Paperback)
A Manualfesto for Easy, Healthy, Local Eating
PM Press, 9781604860733, 136pp.
Publication Date: September 1, 2009
* Individual store prices may vary.
or
Not Currently Available for Direct Purchase
Description
This rousing call to action for healthy, conscious eating is an inspirational primer for those who want to move beyond packaged and processed food toward a more responsible and sustainable way of eating. Many people are learning about the political ramifications of what they eat, but don't know how to change their habits or expand their kitchen repertoire to include meatless dishes. This compendium offers a straightforward overview of the political issues surrounding food, and a culinary toolkit to put principles into practice. Without resorting to faux meat, fake cheese, or obscure ingredients, the recipes focus on fresh, local, minimally processed ingredients that sustain farmers, animals, and the entire food chain. Instead of a rigid set of recipes to be replicated, it offers tips for improvisation, creative thinking in the kitchen, practical suggestions for cooking on a budget, and quick and delicious vegan and vegetarian meal options for anyone who wants to eat fast, tasty, nutritious food every day.
About the Author
Lisa Jervisis the founding editor and publisher of "Bitch: Feminist Response to Pop Culture," the founding board president of Women in Media and News, and a member of the advisory board for "outLoud" "Radio." Her work has appeared in numerous periodicals, including "Mother Jones," "Ms." magazine, the "San Francisco Chronicle," and "Utne Reader," and she is a contributor to the anthologies "Body Outlaws" and "The BUST Guide to the New Girl Order." She is coeditor of "Young Wives' Tales: New Adventures in Love and Partnership" and "BITCHfest: Ten Years of Cultural Criticism from the Pages of Bitch Magazine." She lives in Oakland, California.

"
Advertisement