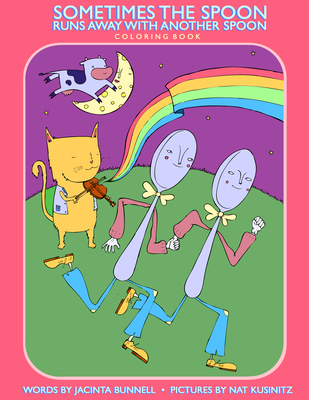 Sometimes the Spoon Runs Away with Another Spoon Coloring Book (Reach and Teach) (Paperback)
PM Press, 9781604863291, 40pp.
Publication Date: November 15, 2010
* Individual store prices may vary.
Description
Re-creating nursery rhymes and fairy tales, this radical activity book takes anecdotes from the lives of real kids and mixes them with classic tales to create true-to-life characters, situations, and resolutions. Featuring massive beasts who enjoy dainty, pretty jewelry and princesses who build rocket ships, this fun-for-all-ages coloring book celebrates those who do not fit into disempowering gender categorizations, from sensitive boys to tough girls.
About the Author
Jacinta Bunnell is an artist and writer who promotes a gender-defiant new world. She is the author of Girls Are Not Chicks Coloring Book and Girls Will Be Boys Will Be Girls. She lives in Hudson Valley, New York. Nat Kusinitz is an artist who lives in New Orleans.
Praise For Sometimes the Spoon Runs Away with Another Spoon Coloring Book (Reach and Teach)…
"These coloring books are beautiful and visionary." —Jennifer Berger, About-Face
"Coloring this would be a very meditative way to remind yourself about self-acceptance and diversity." —Zine World
"This coloring book takes aim at gender stereotypes and turns them on their heads. Recommended." —www.glbtrt.ala.org