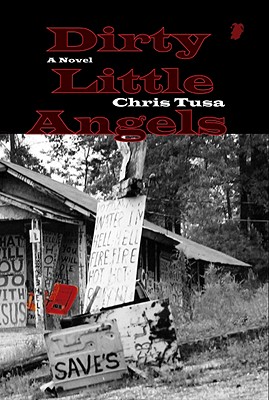 Dirty Little Angels
Paperback

* Individual store prices may vary.
Description
Set in the slums of New Orleans, among crack houses and abandoned buildings, Dirty Little Angels is the story of 16-year-old Hailey Trosclair. When the Trosclair family suffers financial hardship and a miscarriage, Hailey finds herself looking to God to save her family. When her prayers go unanswered, Hailey puts her faith in Moses Watkins, a failed preacher and ex-con. Fascinated by Moses' lopsided view of religion, Hailey and her brother Cyrus begin spending time at an abandoned bank that Moses plans to convert into a drive-through church. Gradually, Moses' twisted religious beliefs become increasingly more violent, and Hailey and Cyrus find themselves trapped in a world of danger and fear from which there may be no escape.
Livingston Press at the University of West Al, 9781604890303, 160pp.
Publication Date: March 1, 2009