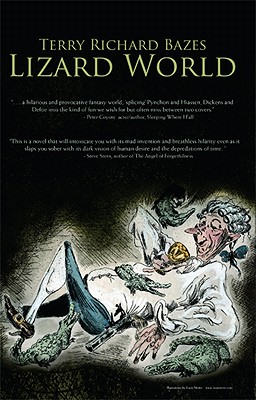 Lizard World
Paperback

* Individual store prices may vary.
Description
Fiction. A dentist from New Jersey, marooned at midnight in the Florida swamps, makes the mistake of falling into the clutches of a hilariously depraved family of amateur surgeons devoted to a 17th-century libertine whose discovery of an elixir has kept his evil presence alive for the past three-hundred years.
Livingston Press (AL), 9781604890778, 263pp.
Publication Date: October 31, 2011