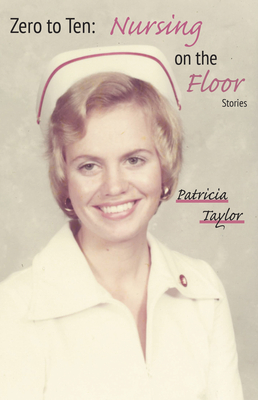 Zero to Ten
Nursing on the Floor
Paperback

* Individual store prices may vary.
Description
Nursing on the Floor
What's your pain, from zero to ten? How fast can you run on the floor, from zero to ten? How soon will you have burnout, from zero to ten? Over forty years of experience in nursing inspire all these stories, from joy to frustration to devastation.
If you've ever wanted to experience frontline nursing from the comfortable remove of a reader's chair, Patricia Taylor kindly affords you the opportunity in her eye-opening ZERO TO TEN. These linked, unsettling stories document the extraordinary physical, mental and emotional stresses of the nursing profession and render scenes of birth, death and illness with compassion, humor and the occasional (justified) anger at medical hierarchies. 'Dead bodies don't usually look this content, ' Taylor writes in the chilling 'A Wonderful Job at Dove Lane.' Trust protagonist Patti and trust her creator. These women know of what they speak.--Kat Meads
Patricia Taylor presents the uplifting moments of redemption and healing alongside the most stark instances of suffering and loss, all informed by her own career of Nursing on the Floor. And she does so with measured passion and unbridled compassion--never sentimentality, the coward's way out. In ZERO TO TEN Taylor administers steady doses of truth, whether it comes in the renewal of birth, the harshness of illness, the joy of healing . . . or the intimacy of death.--Suzanne Hudson
Fiction. Women's Studies.
Livingston Press (AL), 9781604893090, 180pp.
Publication Date: July 29, 2022