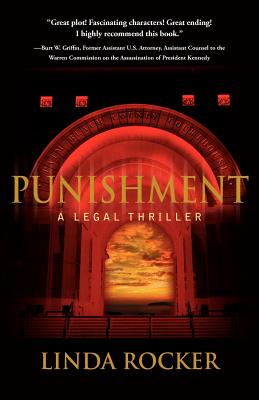 Punishment (Paperback)
A Legal Thriller
Wheatmark, 9781604947632, 248pp.
Publication Date: July 15, 2012
* Individual store prices may vary.
Description
"Punishment Will Be Served" It was a day like any other at the West Palm Beach courthouse -- that is until the bomb went off and set the mayhem in motion. Bailiff Casey Portman arrived too late for her morning coffee, but early enough to see the beginning of a series of mishaps, mistakes, and murders that would tie the justice system in knots. At the center of it all is the trial of the decade in her judge's courtroom, a case nicknamed a "Dogicide" for the man charged with murder using his pit bull as a weapon. Hotshot prosecutor Charlie Graham is ready to put someone behind bars, but is he up to the legal challenges? And does anyone think that the victim's wealthy parents might want justice done their way? Casey wants to be more like her boss, a strong, capable female judge, but she wants a good man and a good lover even more. She gets a taste of both and a chance to catch a killer. The jury is frantic for a chance to do justice and the lawyers are desperate to win. But no one sees the twists and turns on the horizon -- at least not in time to make a difference. Linda Rocker received a master's degree from Case Western Reserve University and graduated magna cum laude from Cleveland Marshall Law School, where she served as an editor of The Law Review. She practiced defense litigation at a major law firm in Cleveland and in 1989 was appointed to the Common Pleas Court of Cuyahoga County.
or
Not Currently Available for Direct Purchase