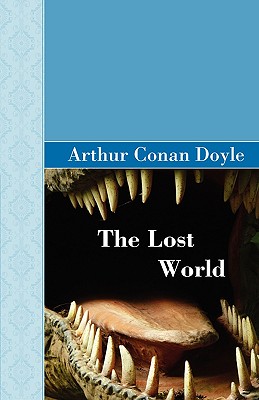 The Lost World (Paperback)
Akasha Classics, 9781605121222, 232pp.
Publication Date: September 12, 2008
Other Editions of This Title:
Paperback (9/25/2019)
Paperback (1/14/2019)
Paperback (12/22/2015)
Paperback (10/3/2018)
Paperback (11/7/2014)
Paperback (5/29/2017)
Paperback (12/4/2019)
Paperback (3/3/2019)
Paperback (2/5/2016)
Paperback (9/21/2017)
Paperback (4/27/2013)
Paperback (4/24/2019)
Paperback (7/19/2019)
Paperback (2/2/2012)
Paperback (10/3/2018)
Paperback (9/13/2018)
Paperback (9/16/2016)
* Individual store prices may vary.
Description
What if dinosaurs never really died out, and are still living in a remote corner of the world? This is a recurring scenario in books and films, but Arthur Conan Doyle got there first with his 1912 novel, The Lost World. The hot-tempered Professor Challenger has organized an expedition to the wild jungles of South America. Together with a fellow scientist, a hunter, and a journalist, he makes his way to a volcanic plateau where they encounter creatures left over from another age. Will they be able to survive in this terrifying ancient world? Exciting, imaginative, and humorous from start to finish, The Lost World is a treat for readers of all ages.