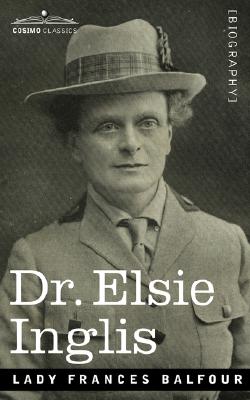 Dr. Elsie Inglis (Paperback)
Cosimo Classics, 9781605200231, 272pp.
Publication Date: December 1, 2006
* Individual store prices may vary.
Description
First published in 1919, Dr. Elsie Inglis-by English suffragist LADY FRANCES BALFOUR (1858-1930)-was the definitive biography, based on first-hand sources, of the pioneering physician. Born in India to progressive parents, Inglis was educated at the Edinburgh School of Medicine for Women, which opened in 1886. She encountered sexism throughout her life and fought against the prevailing assumptions that women unfit to be doctors and that women's ailments could most easily be solved by relaxation on a couch. Among her many trailblazing accomplishments, she established hospitals in Russia, Serbia, and France for victims of the First World War. Anyone interested in women's suffrage and women's advancements in medicine will be fascinated in this biography.