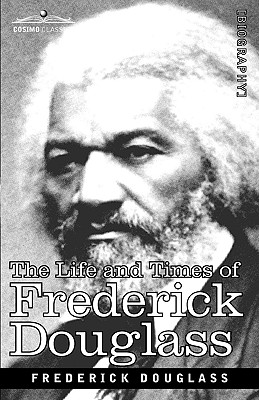 The Life and Times of Frederick Douglass (Paperback)
Cosimo Classics, 9781605203997, 470pp.
Publication Date: December 1, 2008
Other Editions of This Title:
Paperback (2/10/2014)
Paperback (3/30/2014)
Paperback (1/1/2011)
Paperback (4/4/2001)
Paperback (6/1/2019)
Paperback (1/21/2008)
Paperback (9/25/2012)
Paperback (1/31/2014)
Hardcover (10/19/2018)
Hardcover (3/29/2014)
Hardcover (1/22/2008)
Paperback (10/19/2018)
Paperback (5/21/2018)
Paperback (10/8/2018)
Paperback (6/17/2015)
Hardcover (5/1/2001)
* Individual store prices may vary.
Description
I have neither been miserable because of the ill-feeling of those about me, nor indifferent to popular approval, and I think, upon the whole, I have passed a tolerably cheerful and even joyful life. I have never felt myself isolated since I entered the field to plead the cause of the slave, and demand equal rights for all. In every town and city where it has been my lot to speak, there have been raised up for me friends of both colors to cheer and strengthen me in my work. I have always felt, too, that I had on my side all the invisible forces of the moral government of the universe. -from Chapter 17: "Incidents and Events" American icon FREDERICK DOUGLASS (1818-1895)-editor, orator, author, statesman, and reformer-told his life story three times. First, in 1845's Narrative of the Life of Frederick Douglass, he felt it necessary to explain how a man born in chains could rise to national prominence and respect. In 1855, with My Bondage and My Freedom, he expanded upon his story with a more in-depth and even more thoughtful exploration of his life as a slave and his journey to escape it. (Both astonishing-and essential-books are also available from Cosimo.) His third autobiography, The Life and Times of Frederick Douglass-first published in 1881 and presented here in the thoroughly revised 1892 edition-is his most reflective, offering the perspective of a man at the end of long life well lived. Douglass retells the story of his childhood and escape from slavery, offering details that he could not previously reveal, with friends, family, and other innocents still in the thrall of slavemasters. Now, though, with the Civil War and Emancipation well behind the nation, Douglass can also offer more provocative analyses of his own battle for personal freedom and his fight for the very soul of the nation. This classic of African-American literature and of 19th-century American history is a must-read for anyone wishing to consider himself well-read.