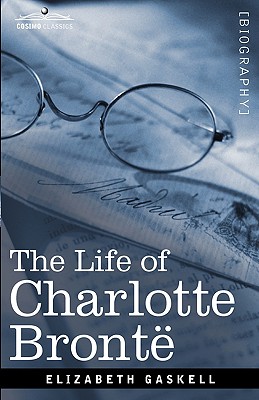 The Life of Charlotte Bronte (Paperback)
Cosimo Classics, 9781605205687, 544pp.
Publication Date: December 1, 2008
Other Editions of This Title:
Paperback (10/27/2013)
Paperback (11/8/2006)
Paperback (2/9/2018)
Paperback (11/9/2017)
Paperback (4/24/2019)
Paperback (7/20/2019)
Paperback (5/22/2017)
Paperback (5/28/2019)
Paperback (3/30/2014)
Paperback (11/28/2015)
Paperback (10/3/2017)
Paperback (10/26/2017)
Paperback (8/12/2018)
Paperback (6/26/2018)
Paperback (7/28/2019)
Paperback (9/9/2019)
Paperback (4/5/2018)
* Individual store prices may vary.
Description
As interest in 19th-century English literature by women has been reinvigorated by a resurgence in popularity of the works of Jane Austen, readers are rediscovering a writer whose fiction, once widely beloved, fell by the wayside. British novelist ELIZABETH CLEGHORN GASKELL (1810-1865)-whose books were sometimes initially credited to, simply, "Mrs. Gaskell"-is now recognized as having created some of the most complex and progressive depictions of women in the literature of the age. Gaskell's one work of nonfiction is this 1857 biography of her close friend, novelist Charlotte Bront . At once a triumph of the biographical form and a charming celebration of the writer by someone who knew her well, this has been hailed as a remarkably insightful and highly readable life of Bront , one that makes up for its lack of objectivity with its warmth, admiration, and respect. It offers a significant view of one woman writer's perspective on another's work at a time when women writers were afforded little respect at all.