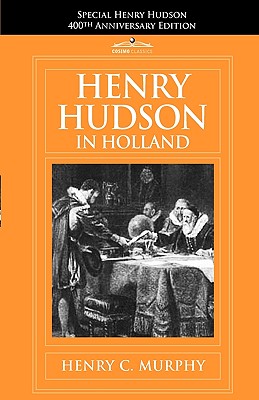 Henry Hudson in Holland (Paperback)
An Inquiry Into the Origin and Objects of the Voyage Which Led to the Discovery of the Hudson River
Cosimo Classics, 9781605206394, 164pp.
Publication Date: August 20, 2009
Other Editions of This Title:
Hardcover (8/1/2009)
* Individual store prices may vary.
Description
Four centuries ago, English explorer Henry Hudson (1570-1611), commanding the yacht Halve Maen for the Dutch East India Company, sailed into a New World tidal estuary near the landmass the local Lenape Indians called the "island of many hills." The island was Manhattan, and though Hudson was unlikely the first European to see the river, it has been forever after that known by his name. American politician and historian HENRY CRUSE MURPHY (1810-1882) was serving as United States Minister at The Hague when he privately published this 1859 monograph. A significant early treatise on Hudson's voyages, it collects all the original documents known to exist about Hudson's third voyage-the one in which he sailed up what is now called the Hudson River-and explores the "motives, purposes, and character" of the Dutch East India Company and "the designs of the navigator himself at the time he sailed upon that expedition," the author says in his preface. Hard to find in print, this replica volume is an important new edition of an essential work of documentation of one of the most inadvertently profound incidents of global history: the beginnings of the city that is arguably the capital of the world today.