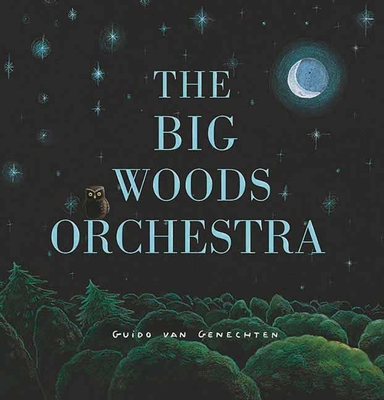 The Big Woods Orchestra (Hardcover)
Clavis Publishing, 9781605371139, 24pp.
Publication Date: April 1, 2012
Description
"Get up very early on a spring day. If you stay very still and listen closely, you'll hear a marvelous sound--the musicians of the Big Woods Orchestra are tuning up. Hoo-hoo! Tut-tut! Coo-coo! Frweet-weet! And then, the conductor announces it's time to begin. The birds of the Big Woods Orchestra welcome the morning in one voice!"--P. [4] of cover.
About the Author
Guido van Genechten is an illustrator and the author of several bestselling children's books, including "Because I Love You So Much," " The Big Baby Book," " The Big Eating Book," " The Big Sleep Book," " Little Kangaroo," " Little Snowman Stan," " Mommies and Their Babies," ""and "No Ghost Under My Bed." He is the winner of the "Reader's Digest" Award for Best Children's Books Illustrator and the Picture Book of the Year in Holland.
Advertisement