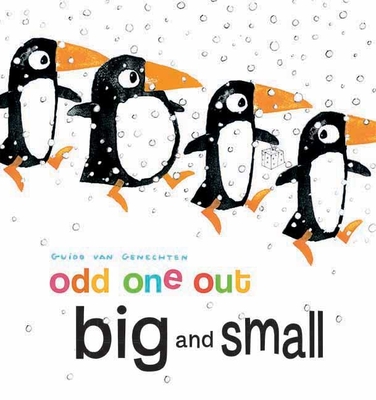 Big and Small (Board Books)
Clavis, 9781605371498, 18pp.
Publication Date: April 1, 2013
Description
With attention-grabbing exercises and subtle humor, the playful look-and-search books in this series are designed to entertain preschoolers while developing language skills. The books use illustrations with some animals that look or act different than all the others, or odd ones out, to teach early learning concepts like positions and opposites. In this tale of opposites, funny animal characters perform various actions that reveal their differences, but they all get together in the end for a party.
About the Author
Guido van Genechten is an illustrator and the author of several bestselling children's books, including" The Big Baby Book," " The Big Eating Book," " The Big Sleep Book," " Little Snowman Stan," " Mommies and Their Babies," " No Ghost Under My Bed," "Super Ladybug to the Rescue," and the Ricky series. He is the winner of the "Reader's Digest" Award for Best Children's Books Illustrator and the Picture Book of the Year in Holland.
Advertisement