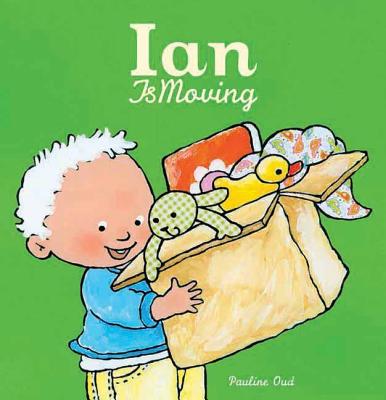 Ian Is Moving (Hardcover)
Clavis, 9781605371740, 32pp.
Publication Date: May 13, 2014
* Individual store prices may vary.
Description
"Goodbye house " Ian yells from the moving van. "Goodbye neighbor Goodbye Spotty Goodbye swing Goodbye street We're moving house "
Ian puts all his toys in a box: he's moving. The moving men carry everything out. Ian's new house is beautiful, but he has to get used to it. Fortunately, his bed is there and all his favorite toys are in his room. Soon Ian feels right at home.
A warm and reassuring picture book about moving house. In a comforting way, Pauline Oud tells about how moving can be exciting, but also a little scary. For children ages 24 months and up.
About the Author
Pauline Oud, born in 1963 in Hilversum, The Netherlands, has been working as an illustrator for over 15 years now. After her graduation from art school in 1985 she worked as an artist and art teacher for a while before applying her knowledge to her first love; children's books. Before she starts working, she likes to start her days with an hour running to clear her head and think about her drawings. She likes to collect children's books, because they give her so much inspiration. When she is out of inspiration, she also likes to visit the Museum of medieval Art to stare at the books her colleagues have illustrated some 700 years ago. She currently lives in Utrecht (the Netherlands) with her husband and her two children Roos and Walt.