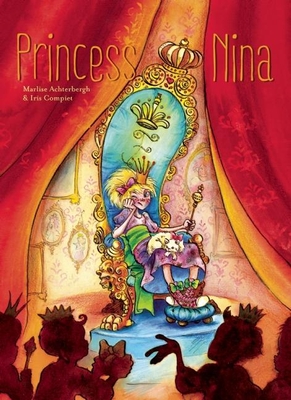 Princess Nina (Hardcover)
Clavis, 9781605372228, 32pp.
Publication Date: April 21, 2015
* Individual store prices may vary.
Description
Princess Nina is an extraordinary princess. She is smart, curious, sweet, and spunky. When the king and queen decide it's time to find a prince for Nina, they invite suitors from all over the world to visit. But none of them, not even Prince Charming, can capture Princess Nina's heart. The king and queen are at the end of their wits. But then Princess Melowo comes to visit, and suddenly Princess Nina is very shy....
A funny, modern fairy tale about two spirited princesses who are madly in live. For children ages 5 and up.
About the Author
Marlise Achterbergh was born in the Netherlands, lived in Uganda, studied in California and worked in Norway. When her brother told her he was gay she wrote a book for him as a sign of support. This book is Princes Nina. Iris Compiet is an illustrator based in The Netherlands. She draws inspiration from folklore, mythology, ghost stories, Victorian photography and contemporary movies and music.