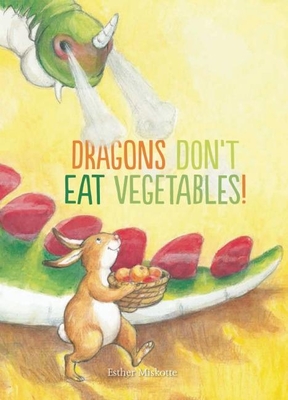 Dragons Don't Eat Vegetables (Hardcover)
Clavis, 9781605372396, 32pp.
Publication Date: December 15, 2015
* Individual store prices may vary.
Description
Ralphie and Bear live in the beautiful woods at the foot of a hill. One day a huge thud makes them jump. A dragon landed on the hill, and he has a bad cold. The animals want the dragon to go away as soon as possible. But how will they get that dangerous animal out of there? With the other animals of the woods Ralphie and Bear make a tasty plan -- and a new friend.
An original story about being helpful and healthy and tasty food. For children aged 4 and up.
About the Author
Esther Miskotte crafts, draws and creates. She had multiple art exhibitions in Amsterdam and now channels her drawings into beautiful, poetic picture books.