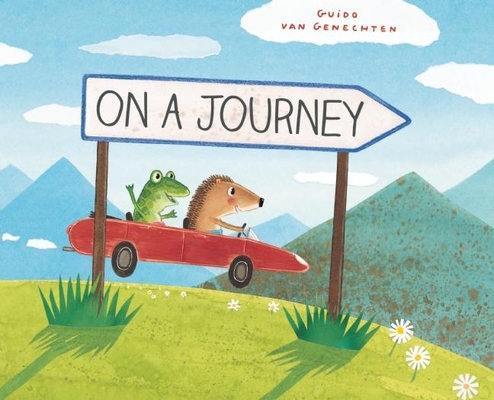 On a Journey (Hardcover)
Clavis, 9781605372761, 32pp.
Publication Date: March 15, 2016
* Individual store prices may vary.
Description
"A pair of friends circle the globe in this picture book tribute to the transformative effect of leaving home....a worthwhile...message about enjoying life's journey." - School Library Journal
"Are you sitting comfortably?" Hedgehog asked? "Please put your seatbelt on." Frog nodded and fastened his seatbelt. His friend started te car. "Here we go," he said, "wave goodbye."
A heartwarming picture book about traveling together, sharing new experiences, and letting yourself be amazed by the world around you. For everyone ages 4 and up.
About the Author
Guido Van Genechten (1957, Belgium) studied drawing and painting, graphics and photography. Afterwards he worked for many years in the graphic industry. Now Guido works as a fulltime illustrator of children's books. In 1998 he won the international Illustrator's Award City of Hasselt with his picture book Ricky. This prize was the beginning of his international career as a children's book illustrator. Since that moment, Guido Van Genechten has created many best-selling stories and received several awards. In 2007 he was the winner of the Reader's Digest Award for Best Children's Book Illustrator. And in the past ten years his books were published in 30 countries around the world.