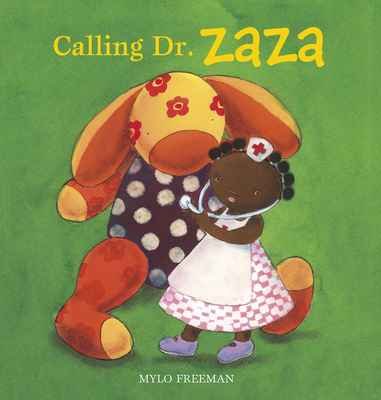 Calling Dr. Zaza (Hardcover)
Clavis, 9781605373751, 24pp.
Publication Date: May 1, 2018
* Individual store prices may vary.
Description
"A fun and visually inviting book that encourages children to consider one more 'when I grow up' possibility" - Kirkus Reviews
Nominated for a Cybil Literary Award
Zaza's animal friends aren't feeling well today. What do they need? A visit from Dr. Zaza
A perfect story to read on a sick day, or any day For toddlers ages 24 months and up, with a focus on the child's skills.
About the Author
Mylo Freeman was born in The Hague, Holland from Dutch/American parents. She attended artschool for about five years (painting) and after that she moved to New York. Lived and worked there for a couple of years and was part of a group exhibition at The Drawing Center Gallery in New York. But eventually homesickness brought her back to Amsterdam. Around this time she started her musical career, which resulted in a CD. However, the stage did not prove to be artistically satisfying, so she returned to the visual Arts. This time Mylo started working for magazines and commercial advertising. After the birth of her son David (1994) she started to make drawings for children and he became the big inspiration for all the books to come. First published book was Potty! in 1997. It in turn inspired David to give up his diapers and use the potty! This book also won her the Kiekebookprize in 1998, a prize given out by Dutch national libraries for best toddler book of the year. At the moment Mylo lives in Amsterdam with her husband and three children.