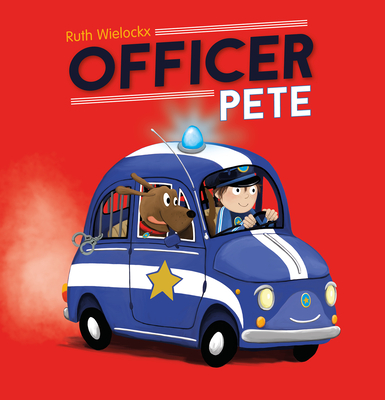 Officer Pete (Hardcover)
Clavis, 9781605373782, 32pp.
Publication Date: July 1, 2018
Other Editions of This Title:
Paperback (7/1/2018)
* Individual store prices may vary.
Description
"'Officer Pete' by Ruth Wielockx is a fun picture book about a young policeman who is searching for something." - Wayne A McCoy
Police Officer Pete has an important job today. The chief asked him to take a letter to the post office. It says TOP SECRET in big black letters. Pete immediately sets off, but then someone steals his cap. "Stop, thief " Officer Pete calls. And he sets off in pursuit with his tracking dog, Sniffer. Will Pete find his police cap? And who's the thief?
A funny and exciting picture book about a brave police officer and his clever dog. (And about a surprise party. Shhh ) For keen noses ages 4 and up.
About the Author
Ruth Wielockx never imagined that she would become a writer and illustrator of children's books. She studied Nutrition and Dietetics at the University of Leuven (Belgium) and Southampton (United Kingdom), and went on to get a degree in education. After years of teaching, Ruth realized that she really liked drawing and painting. She took this new passion and combined it with her love of children's books to begin a very successful career as an author and illustrator.