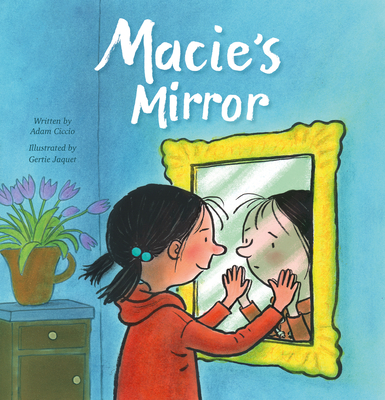 Macie's Mirror (Hardcover)
Clavis, 9781605375137, 32pp.
Publication Date: March 3, 2020
Other Editions of This Title:
Paperback (3/3/2020)
* Individual store prices may vary.
Description
Good enough was never good enough for Macie. She wanted to be the best. Until the day Macie took a look in the mirror and learned a very important lesson . . .
A story about self-respect and confidence, for not-so-perfect kids ages 4 and up.
About the Author
Adam Ciccio was born in Boston, Massachusetts, and raised in Haverhill, Massachusetts during his early childhood years. Ciccio lived with his mother and brother in Savannah, Georgia during his pre-teen and young adult years, attending and graduating from St. Andrew's School. Ciccio graduated with a Bachelor of Arts in English from the University of New Hampshire (Durham, NH) in 2006 and with a Master of Science in Psychological Counseling at Salem State University (Salem, MA) in 2012. Adam owns and practices in his mental health private practice for children and adults in Marblehead, Massachusetts, the same town which he currently resides. Ciccio's first book, "Anxious Andy," was developed as an introductory tool to help parents and caregivers discuss the emotion of anxiety with children in early childhood, helping with early intervention of anxiety disorders. Anxious Andy offers basic understanding of mindfulness practices and the elimination of avoidant behavior caused by irrational fear. Ciccio's second book "Macie's Mirror" will be published by Clavis Publishing (New York, Amsterdam, Belgium) in March 2020. The story will be featured in Dutch in Europe as well as in English in the United States. Gertie Jaquet was born in Egmond aan Zee. Now she lives and works in Amsterdam where she shares a studio space under the railway with colleagues. Gertie illustrates children's books, picture books and magazines, and she illustrated for the famous Dutch TV-program Sesame Street. Best known are the books about Hare. She also made a musical puppet show about it, named Carrot Cake, together with author Annemarie Bon. Gertie usually works with brushstrokes, pastels and colored pencils, but she also often uses stamps she cuts herself. She wrote the book Stempelen! about this passion.