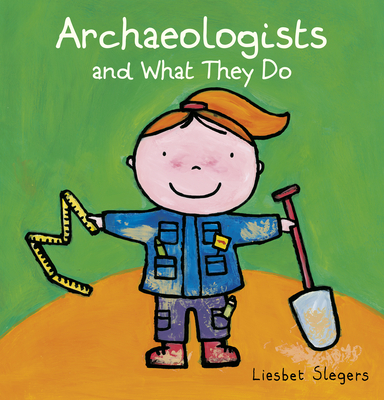 Archeologists and What They Do (Profession) (Hardcover)
Clavis, 9781605375342, 32pp.
Publication Date: July 21, 2020
* Individual store prices may vary.
Description
An archaeologist searches for things that people used a long, long time ago. By studying these objects we learn about the past and how people lived in ancient times. Maybe you would like to be an archaeologist?
An informative book for adventure lovers ages 3 and up about archaeologists and what they do.
About the Author
Liesbet Slegers (1975, Belgium) studied Graphics and Illustrations at the Saint-Lucas institute of Antwerp. She works as a fulltime graphic designer and illustrator. With her simple, recognizable style and vivid colours she knows how to attract the attention of every toddler. In her many books, Slegers frequently focuses on "the first experience of a toddler," a time she characterized as "exciting but also very scary! I try to help them with my books," she added, "and also try to give the parents or teacher some assistance!"