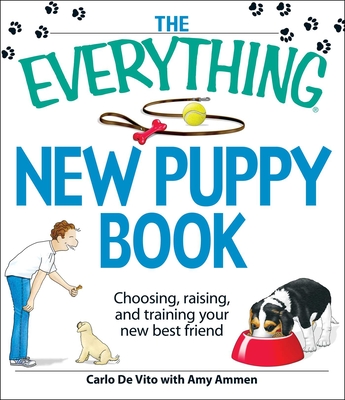 The Everything New Puppy Book (Paperback)
Choosing, raising, and training your new best friend (Everything®)
Everything, 9781605500430, 304pp.
Publication Date: May 18, 2009
* Individual store prices may vary.
Description
Nothing is more adorable than a new puppy. But without the proper time spent training them, today's puppies can become tomorrow's nightmare hounds. This book teaches puppy owners all they need to know to successfully raise a puppy of any breed or background. Complete with black-and-white photos, owners will learn how to:
Choose the best breed for their lifestyle
Help children and other pets acclimate to the new puppy
Puppyproof the house
Housebreak and train the new puppy
Feed and groom according to age and breed
Solve common behavior problems
Also includes detailed information on alternative health care options as well as exercises and advanced training techniques. This book has everything puppy owners need to ensure that their new puppy grows into a happy, healthy, and well-behaved dog.
About the Author
Carlo De Vito (New Jersey and New York) is a publishing professional and lifelong dog owner (Chelsea, a white German shepherd, and Chief and Cinderella, a pair of dalmatians). He is the author of The Everything Puppy Book and the coauthor of The Everything Dog Book. His work has also appeared in Chicken Soup for the Soul: Celebrates Dogs. Amy Ammen (Milwaukee, WI) is a professional dog trainer and the coauthor of The Everything Dog Book. She has extensive experience in the show ring with four breed champions and three Obedience Trial Championships, and currently performs with her dancing dogs at festivals and children's venues.