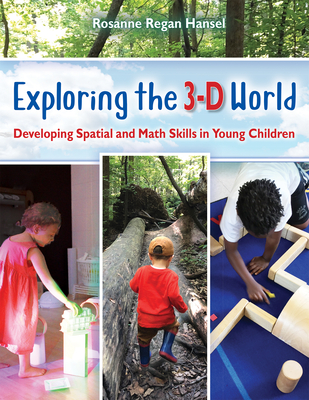 Exploring the 3-D World
Developing Spatial and Math Skills in Young Children
Paperback

* Individual store prices may vary.
Description
We live in a three-dimensional world, but many of our learning environments offer few opportunities for three-dimensional exploration and developing the spatial reasoning that is integral to everyday life and to closing the achievement gap. Developing these skills in children will cultivate their curiosity, persistence, and intellectual capacity beyond the narrow definitions of academic achievement. Exploring the 3-D World covers
current research on the effectiveness of developing spatial skills in the early yearsthe essential components of playful explorationkey spatial skills that are important for children to learnhow visual representations such as displays of data, drawing, and documentation open new pathways to learningvocabulary and conversation starters to expand learningactivities for families to try at home with recommended children's books that reinforce the spatial skills introduced
The skills are accompanied with illustrated examples of activities taken from public preschool and kindergarten classrooms, private preschools and child care centers, and home settings.
Redleaf Press, 9781605546926, 168pp.
Publication Date: May 25, 2021
About the Author
Rosanne Regan Hansel has been both a teacher and administrator for a variety of early childhood programs. Now retired, she was the Early Childhood Specialist for the Math Science Partnership at Rutgers University and formerly the Education Program Development Specialist for the New Jersey Department of Education. Ms. Hansel received her MS Ed in Early Childhood Leadership from Bank Street College of Education. She is the author of the award-winning book Creative Block Play.