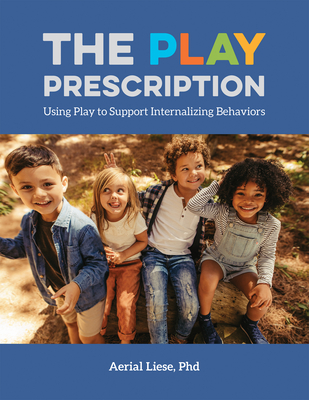 The Play Prescription
Using Play to Support Internalizing Behaviors
Paperback

* Individual store prices may vary.
Description
The Play Prescription: Using Play to Support Internalizing Behaviors explores internalizing behaviors such as anxiety, depression, and social withdrawal found in young children, ages 3 to 7. Behavioral symptoms are discussed, with a focus on child development and emotional competence. Dr. Liese discusses a range of research-supported interventions and prevention methods for children presenting symptoms and offers clear descriptions of educational strategies and implications for educators. In addition, sample handouts are included to send home to encourage parent support and involvement.
Redleaf Press, 9781605547466, 208pp.
Publication Date: July 27, 2021
About the Author
Dr. Aerial Liese has a Ph.D. in Special Education and a minor in Mental Health and At-Risk Populations from Walden University. She teaches at San Juan College in New Mexico, where she has been a member of staff since 2007. She is the author of Ants in Their Pants: Teaching Children Who Must Move to Learn, Come and Play: Sensory Integration Strategies for Children with Play Challenges, and Nature Sparks: Connecting Children's Learning to the Natural World .