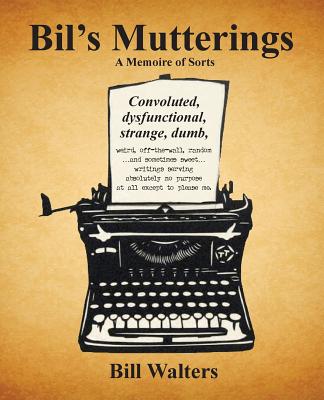 Bil's Mutterings a Memoire of Sorts (Paperback)
Shirespress, 9781605712246, 206pp.
Publication Date: August 25, 2014
Description
Description: In his previous life as an executive with Saab in the United States, Bill Walters (aka Bil) was an accomplished writer long before starting this book. Traveling to Sweden four times a year, he would write long and magnificent trip reports, and other analyses, that were read by perhaps as many as five to seven people at Saab, including his secretary and members of his department. After retiring in 1992, he decided that his reports really were dull, and not so magnificent. In 1998, he turned his attention to writing Christmas Letters that were in retaliation to the "over-the-top" chronicles of the lives of friends and acquaintances, and of course their beautiful children, which he would receive each year. Following some success with his letters (these were being read by some 50-plus folks a year, a vast improvement over his Saab reports), he found himself goaded by his friend, Bill Reed of Misty Valley Books, into writing poetry for the Annual Poetry Night, which Bill and his wife Lynne hosted every summer. Since Bil was by no means a poet, he has called his writings "pomes" so as not to disgrace the art of poetry. Over the years, other whacky and not so whacky ideas popped into his head, which are also included in this book.
Advertisement