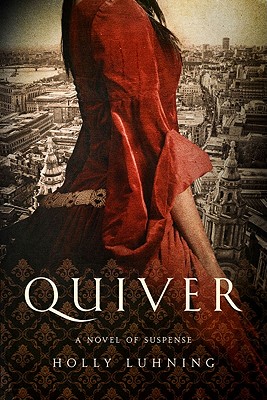 Quiver (Pegasus Crime) (Hardcover)
Pegasus Crime, 9781605981925, 289pp.
Publication Date: July 15, 2011
Other Editions of This Title:
Paperback (7/1/2012)
* Individual store prices may vary.
Description

Quiver tells the story of Danica, a forensic psychologist who works at a former insane asylum-turned-forensic hospital. one of Danica's mental patients is Malcolm Foster, who is imprisoned for murdering a fourteen-year-old girl. Foster is a menacing but fascinating patient and Danica begins to suspect that Foster may have been the head of a gothic cabal idolizing Bathory. Her peers dismiss her discoveries, while disturbing incidents begin following her home from work.

Soon after her arrival in London, Danica receives a mysterious note from Maria, a seductive archivist with whom Danica has had an intriguing and complicated past. Maria claims she has Bathory's diaries that chronicle her relentless torture of young women. As Maria increasingly insinuates herself into Danica's life, soon Danica is in too deep to notice that Maria's motivations are far from selfless; in fact, they may just cost Danica her life.
or
Not Currently Available for Direct Purchase