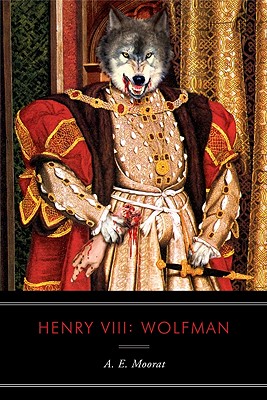 Henry VIII: Wolfman (Paperback)
Wolfman
Pegasus Books, 9781605981987, 406pp.
Publication Date: August 15, 2011
* Individual store prices may vary.
or
Not Currently Available for Direct Purchase
Description
Henry the Eighth was the bloodiest king ever to have sat on the throne of England. This fast-paced, exciting, inventive, and just plain bloody retelling of his reign will bring to light the real man behind the myth. Be dragged back kicking and screaming five hundred years into Tudor England . . . Past praise for A. E. Moorat Queen Victoria: Demon Hunter is vast fun. It's a freewheeling account of great Britain under siege by succubi, zombies and various other of Lucifer minions, all nicely turned out in frock coats and crinolines. Moorat crowds so many characters historical, fictional, supernatural onto his Victorian stage that the effect is that of a lost Gilbert and Sullivan operetta written under the influence of opium, absinthe and black pudding. Washington Post Moorat infuses his tale with enough bravura and over-the-top action to lift it above a horde of similar projects; readers able to stomach the deliriously bloody goings-on will find plenty to enjoy. Publishers Weekly, Starred Review and Pick of the Week Dab, gory, inventive and fun. The Bookseller London] Wildly entertaining. Moorat's story rises above mere gimmick thanks to hearty amounts of English history, all given supernatural twists. The Los Angeles Times.
Advertisement