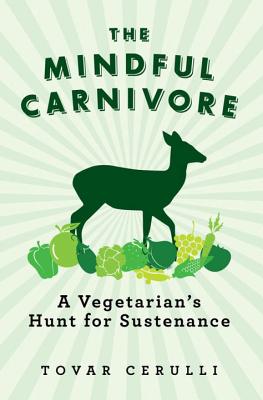 The Mindful Carnivore
A Vegetarian's Hunt for Sustenance
Paperback

* Individual store prices may vary.
Description
A vegan-turned-hunter reignites the connection between humans and our food sources and continues the dialog begun by Michael Pollan and Barbara Kingsolver.
While still in high school, Tovar Cerulli experimented with vegetarianism and by the age of twenty, he was a vegan. Ten years later, in the face of declining health, he would find himself picking up a rifle and heading into the woods.
Through his personal quest, Tovar Cerulli bridges disparate worldviews and questions moral certainties, challenging both the behavior of many hunters and the illusion of blamelessness maintained by many vegetarians. In this time of intensifying concern over ecological degradation, how do we make peace with the fact that, even in growing organic vegetables, life is sustained by death? Drawing on personal anecdotes, philosophy, history and religion, Cerulli shows how America's overly sanitized habits of consumption and disconnection with our food have resulted in so many of the health and environmental crises we now face.
Praise For The Mindful Carnivore: A Vegetarian's Hunt for Sustenance…
Elegantly written, thoughtful, intensely personal yet universal.  Destined to become a classic.
— Nicolette Hahn Niman, author of Righteous Porkchop: Finding a Life and Good Food Beyond Factory Farms

Both a personal tale of how one man comes to terms with the meat on his plate and a historical look at humanity's connection to animals, The Mindful Carnivore delivers new insight in the too-often simplistic vegetarian-versus-carnivore argument.

— Novella Carpenter, author of Farm City: The Education of an Urban Farmer

Bull's-eye! Cerulli cuts through forests of argument with a thoughtful
and thrilling narrative. We experience his growing awareness of what it
means to be fully involved in the web of nature. With him we can wonder
at its complex mystery and share in 'mindful eating' as a sacred act.
— Betty Fussell, author of The Story of Corn and Raising Steaks
Pegasus Books, 9781605984124, 304pp.
Publication Date: March 13, 2013
About the Author
Tovar Cerulli awarded a graduate school fellowship by the University of Massachusetts-Amherst in 2009, where he is researching diverse perspectives on human relationships with the natural world. He lives in Vermont with his wife, Catherine.  Visit his webiste at www.tovarcerulli.com.