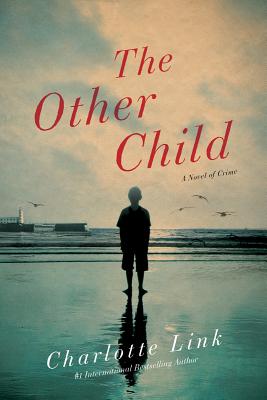 The Other Child
Hardcover

* Individual store prices may vary.
Other Editions of This Title:
Digital Audiobook (4/14/2013)
Paperback (5/15/2014)
Paperback (1/1/2013)
Compact Disc (5/1/2013)
Description
With more than fifteen million copies of her novels sold in Europe, Charlotte Link makes her chillingly psychological American debut, now in English for the first time. A suspenseful, atmospheric new psychological crime novel from Germany's most successful living female author.

An old farm, a deserted landscape, a dark secret from times past with fatal consequences for the present.In the tranquil northern seaside town of Scarborough, a student is found cruelly murdered. For months, the investigators are in the dark, until they are faced with a copy-cat crime. The investigation continues, but they are still struggling to establish a connection between the two victims.Ambitious detective Valerie Almond clings too the all too obvious: a rift within the family of the second victim. But there is far more to the case than first appears and Valerie is led towards a dark secret, inextricably linked to the evacuation of children to Scarborough during World War II.Horrified at her last-minute discovery, Valerie realizes that she may be too late for action.
Praise For The Other Child…
High suspense.  A book to read in one go.
Link, a bestseller in her native Germany, makes her U.S. debut with
a sophisticated and thoughtful mystery
set in England. After an ominous prologue, in which a woman stumbles across an unnamed secret on a remote farm in Yorkshire in 1970, the action shifts to 2008 in the same area. College student Amy Mills leaves a babysitting gig late at night to travel home, only to find her regular, relatively safe route blocked off, which proves to be a prelude to her brutal killing. Both incidents recede into the background as Link presents a large cast of characters drawn together by the engagement of Gwen Beckett, a wallflower whose fiancé is viewed as only being after the farm she's due to inherit. More death follows, with the motive possibly linked to Gwen's father's disturbing past and the tragic fallout from the evacuation of children from London during the Blitz.
Fans of Ruth Rendell and Minette Walters will be enthralled.
Charlotte Link, a best-selling author in her native Germany but previously unknown to American readers, has the eerie insight peculiar to writers of psychological suspense. While most of us look at our neighbors and see ordinary people living humdrum lives, they see something dark and menacing beneath the surface.
Every well-built psychological suspense narrative involves a thorough, methodical dissection of characters we've been led to believe we already know. It's a delicate skill, and authors like Ruth Rendell have made it into something of an art form. In this translation by Stefan Tobler, Link demonstrates the same subtle touch, keeping the reader's eye trained on Fiona and the guilty secret she shares with Chad, while distracting us from the innocent-­looking characters standing quietly in the shadows.
— Marilyn Stasio
Most readers would never guess that this g
ripping psychological thriller,
set in a small English village, was the work of a best-selling German novelist.
Link's English-language debut is a dark, disturbing novel of suspense on par with Minette Walters.
Wallflower Gwen Beckett's engagement party should have been as quiet as the bride-to-be. But her father's old friend Fiona Barnes can't hold her tongue and accuses Gwen's fiance´ of using Gwen to escape his own lackluster life and inherit the Beckett's land. Later that night, Fiona is murdered. The crime bears similarities to the recent murder of a young college student. Could the two women have anything in common? Or could the murder be related to e-mails Fiona had recently written to Gwen's father, breaking the silence about what happened between them during the war? The passages describing Gwen's time at the Beckett's farm during the Blitz introduce us to the "other child" referenced in the title—a damaged orphan who attaches himself to Fiona on the train ride to Yorkshire and accompanies her to the Beckett's.
Link builds a sense of menace in these chapters that makes the reader dread turning the page but keeps you up all night doing just that.
Unbelievably compelling.
The new novel by the queen of German crime is jam-packed with surprises. Explosive, enthralling, and an absolute pleasure to read.
After reading only a few pages of Link's U.S debut, a best seller in Germany, it is easy to see why she is the most successful female crime author in her home country. When two murders occur in the small English village of Scarborough, the second one a copycat killing that takes place months after the first, Det. Valerie Almond is at a loss. Then she learns that the murders may be connected to the evacuation of children from the area during World War II. Fiona Barnes was a young teen during that time and writes letters to a close friend detailing the tragic story of "the other child." Exactly who is the "other child" and what does this child from the past have to do with the present-day murders? 
VERDICT: This phenomenal, multilayered mystery offers plenty of psychological intrigue and suspense. Skillfully juggling the two stories, Link sets a fast pace and weaves in characters who are both tragic and ones readers can relate to. Fans of psychological thrillers and dark mysteries will love this engrossing novel
Pegasus Crime, 9781605984308, 400pp.
Publication Date: April 1, 2013
About the Author
Charlotte Link is one of Europe's bestselling crime writers and has sold more than 15 million novels in Germany alone. Her atmospheric brand of psychological suspense made THE OTHER CHILD a massive No. 1 bestseller in Germany and was greeted by rave reviews. Charlotte has been nominated for the Fiction Category of the German Book Prize and her work has been widely adapted for TV, with the adaptation of THE OTHER CHILD set for transmission in Germany in 2011.
or
Not Currently Available for Direct Purchase