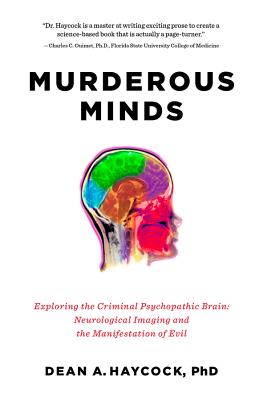 Murderous Minds (Hardcover)
Exploring the Criminal Psychopathic Brain: Neurological Imaging and the Manifestation of Evil
Pegasus Books, 9781605984988, 254pp.
Publication Date: March 6, 2014
* Individual store prices may vary.
Description
"An informed, masterful account of the theory, research, controversies, and issues surrounding the construct of psychopathy . . . His balanced and scientifically sound coverage of the literature and issues are admirable and refreshing. Readers not familiar with the technology and procedures of neuroscience will appreciate the way in which Haycock makes the science understandable, interesting, and relevant. Highly recommended." --Robert D. Hare, Ph.D., author of Without Conscience: The Disturbing World of the Psychopaths Among Us and developer of the the Psychopathy Checklist-Revised.